Greg Klebanoff, Attorney and Counselor at Law

Welcome to the FAQ page of Greg Klebanoff! Here, you will find answers to frequently asked questions about Greg's practice and gain valuable insights on various legal matters. We have carefully curated essential information to provide guidance and address your concerns. Our goal is to equip you with the knowledge you need to confidently navigate the legal landscape, whether you have questions about our services or need general legal knowledge. We invite you to explore our FAQ section and empower yourself with the tools to make informed decisions. Don't see what you need here?  Check out our blog or give our office a call.

Question: I'm concerned about potential physical violence from a current or former partner, spouse, or family member. How Can I obtain a protection order to ensure my safety?
Here are the step-by-step instructions for obtaining a protection order in Arkansas:
Step 1:
Determine if you are eligible to obtain a protection order. You can obtain a protection order against family members, current or former romantic partners, or individuals with whom you have a child.
Step 2:
Establish grounds for the order by providing evidence of physical danger beyond behaviors such as unwanted calls or visits.  Evidence of credible physical danger is crucial to obtain an order.
Prepare a Truthful Affidavit
Step 3:

Prepare a truthful affidavit (sworn statement) at the county circuit court. This affidavit should detail the opposing party's actions that justify the order. Lying in the affidavit may lead to criminal perjury charges.

Submit the Affidavit to the County Circuit Court
Step 4:
Submit the affidavit to the county circuit court. A judge will issue a temporary order, valid for 30 days, upon being served to the opposing party.
Attend the Scheduled Hearing
Step 5:
Attend the scheduled hearing and testify, if necessary, and present witnesses to support your case. Legal representation is advisable but optional.
Understand the Restrictions of the Order
Step 6:
If probable cause is found, the order can remain in effect for a minimum of 90 days up to a maximum of 10 years. Restrictions include prohibiting the opposing party from approaching your residence or workplace, and all forms of contact are strictly forbidden, including communication through third parties. Possession of firearms by the opposing party is also prohibited.
Be Aware of the Consequences of Violating the Order

Step 7:
Remember that violating the order is a Class A Misdemeanor, with the first offense carrying a maximum penalty of one year in county jail and up to a $2,500 fine. Seeking advice from an attorney or legal professional regarding your situation is highly recommended. Remember, if you are going through a difficult time and need help, you are not alone. There are resources available to assist you.

Question: Can you provide more information about your fees and availability of payment plans and how they work?
Affordable Representation | Payment Plans Are Available
Financial concerns shouldn't hinder your access to quality legal representation. Greg Klebanoff strives to make services affordable and accessible.  Free consultations are offered, so don't hesitate to reach out. Time is crucial in legal matters, so hiring an attorney promptly improves your chances of a favorable outcome.
While full payment is required before case completion, Greg's policy is to work hard for clients who demonstrate commitment to his services. P
ayment plans are available for those who qualify, starting with 50% down plans.  Fees vary based on case specifics, ensuring quality representation tailored to your unique situation.  Contact us for a personalized discussion.


Question: Do you represent people charged with felonies?
Yes, Greg Klebanoff represents clients charged with misdemeanors and felonies, including but not limited to DWI/DUI, Burglary, Homicide, Drug Crimes, Sex Crimes, Violent Offenses, and Federal Crimes, just to name a few. Attorney Klebanoff is a highly experienced and respected attorney in all areas of criminal defense.

Question: What are the differences between felonies and misdemeanors in terms of penalties and incarceration, and how are felonies classified in Arkansas?
Understanding Felonies and Misdemeanors: What You Need to Know

– Misdemeanors: These crimes carry a maximum penalty of up to one-year imprisonment and fines of up to $2,500. Sentences are typically served in county jail.
– Felonies: Felonies are more serious offenses, punishable by over one-year imprisonment. Sentences are usually served in state prisons.
Arkansas Classifies Felonies into Different Levels Based on Severity

– Class D Felony: Imprisonment range of 0 to 6 years and fines up to $10,000.

– Class C Felony: Imprisonment range of 3 to 10 years and fines up to $10,000.
– Class B Felony: Imprisonment range of 5 to 20 years and fines up to $15,000.
– Class A Felony: Imprisonment range of 6 to 30 years and fines up to $15,000.
– Class Y Felony: Imprisonment range of 10 to 40 years or life imprisonment.
– Capital Murder: Life imprisonment without the possibility of parole or the death penalty.
These classifications determine the potential sentence and fines for each offense. It's very important to consult with an experienced attorney like Greg Klebanoff to understand the specific implications of your case.


Monday – Friday 8:00 am – 5:00 pm
Saturday – Sunday 10:00 am – 2:00 pm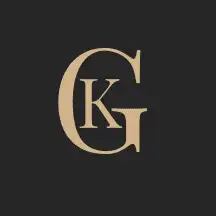 Greg Klebanoff, Attorney and Counselor at law
28 S College Ave Suite 22 Fayetteville AR 72701