Greg Klebanoff, Attorney and Counselor at Law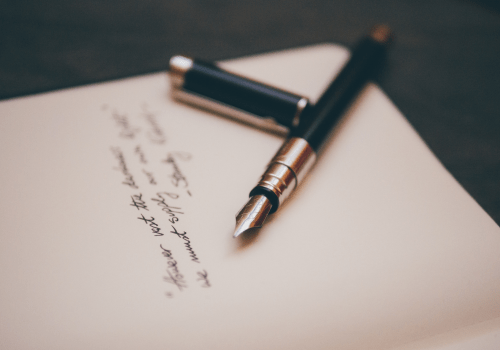 We have the pleasure of sharing some wonderful feedback with you from our esteemed clients who have received exceptional legal services from Greg. While Greg values his clients' confidentiality, we have received several testimonials from them expressing their gratitude for his professionalism, expertise, and unwavering commitment to achieving successful outcomes. We cordially invite you to read these personal accounts to gain unparalleled insight into the exceptional representation provided by Greg Klebanoff.
SAVED ME FROM PRISON
"I was facing some extremely serious felony charges. Every other lawyer I talked to wanted me to accept a plea bargain with prison time. Greg is the only attorney who thought I should fight it. I hired him and got off completely. Wow! really. I can't say enough good about him."
– Taylor, Facebook Review
CRIMINAL JUSTIFICATION

"I was framed for a class Y felony I did not commit and I hired Greg as my attorney and within a few weeks I was released with no issues pending. I was facing two life sentences for a crime I did not commit he is fair priced and totally on your side if he takes your case."
– Austin, Avvo Revew

"Greg represented me on a Modification of Child Custody case. He seemed to genuinely care about my kids. He was very professional and kept me informed as to the status at all times. I was never left wondering. He is not just a good attorney, he is also a wonderful person with a good heart. I recommend him very highly to all."
– Bridget, Avvo Review

"I am a former client, arrested for DUI, misdemeanor. Greg Klebanoff is an honest, hardworking, compassionate and caring lawyer. He went above and beyond as a lawyer and a human being. I was kept informed about the progress of my case every step of the way. Greg called me personally to tell me what was happening. I was treated with respect, never judged or criticized. Greg is a great lawyer, excellent knowledge of the law. If you have a case "big or small", don't chance your freedom……. Greg is the lawyer for you."
– Brenda, Avvo Review
"…the absolute best legal team in Arkansas for criminal and family law. They saved my son's life – literally – and I owe a lifetime of gratitude to them both. Thank you…"
– Kelly, Avvo Review

"I met Greg when I was going through a horrible rough patch in my life. I couldn't have asked for a better person to represent me during such a trying time. What professional service and and a genuine care for the client. I would recommend 100%."
– Brandy Deanda, Google Review

"Greg has helped me with a couple different issues and took care of me both times. Highly recommend for services!"
– Alix Winne, Google Review

CARES MORE ABOUT HIS CLIENTS THAN HIS BOTTOM LINE
"Greg has represented me a few times in court and the out come was always what I expected based on his professional opinion. He always communicated to me in a timely fashion and anytime there was an update in my case he let me know immediately. His fees are very reasonable and even low compared to other local attorneys in the Fayetteville area."
– Anonymous, Avvo Review

ABOVE AND BEYOND

"I think this might be the first time I ever write a review online. By some act of God, I happened to cross paths with Greg. It was a C felony I was dealing with.
Bluntly speaking: you will not find a single attorney who can look you straight in the eyes and honestly tell you that he will give your case the attention it deserves as if it was a case for one of his own family members. Every time I call him, he answers. He can't care less if you call him on the weekend or whenever. He is there to help YOU.
Not only do I have every possible reason to believe that Mr. Klebanoff is an excellent criminal attorney, but he will claw his way to get what he wants for you. In my approximately fourteen months of being his client, and also having worked with him so closely, I know for an absolute fact that should he accept you as a client, your standards and your expectations of lawyers will never be the same again.
Unfortunately, a conflict of interest arose and he had to withdraw from my case. He literally went above and beyond to find me the right lawyer for the case, and always kept reminding me that I am always welcome to ask him for any help in navigating my way through this crazy (perhaps borderline dysfunctional) legal system.
Obviously I am still in limbo here and I am still facing that C felony, but that should be enough proof to tell you that even though I'm still in danger, I STILL endorse him 100%. You can't find lawyers like this these days. He's not out to take your money — in fact, he will flat out reject your case if it's in your best interest. He will will keep fighting the good fight until the end.
Lawyers obviously can't promise you anything, and in fact Greg calls himself a professional pessimist. He'll still have you walking out of his office with a smile and feeling like you just won the lottery by finding him.
As a surgeon, I have always had the highest expectations of any professional I deal with. I am impatient, and I expect nothing but the best from the physicians I work with and the nursing staff. I do not give out compliments like this.
One piece of advice: DO NOT TALK TO THE POLICE UNTIL GREG IS IN THE ROOM WITH YOU. In short, get Greg as your lawyer, and you will be trying to thank me later for writing this review.
PS: Greg is not only a J.D. Although I could be wrong, if I am not mistaken, he also has a doctorate in philosophy. Let's just say that he will blow your mind away as he walks you through his thought process."
– Anonymous, Avvo Review
"Greg has helped me with a couple different issues and took care of me both times. Highly recommend for services!"
– Alix Winne, Google Review

"If you want the best of the best then I highly suggest Klebanoff Law Firm. Greg is an absolute expert in criminal and family law, but he dabbles in many areas of the law. My experience with Greg far exceeded my expectations. I felt like I was being helped by a member of the family rather than just some lawyer. If in the future, if I ever need legal representation (and I've gone to him for 3 different issues in 7 years), I will keep going back to Greg Klebanoff. It's no surprise that he has a the reputation for being a tenacious, legal "bulldog" in Northwest Arkansas. Schedule a consult with him and you'll see."
– Jesse Dooley, Google Review

Monday – Friday 8:00 am – 5:00 pm
Saturday – Sunday 10:00 am – 2:00 pm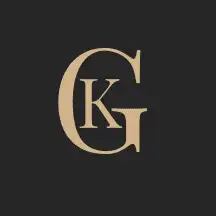 Greg Klebanoff, Attorney and Counselor at law
28 S College Ave Suite 22 Fayetteville AR 72701