personal injury lawyer in arkansas
Greg Klebanoff, Attorney and Counselor at Law


Greg Klebanoff:
Experienced PERSONAL INJURY LAWYER IN ARKANSAS
Welcome to Greg Klebanoff's Personal Injury Services: Seasoned Personal Injury Lawyer in Arkansas and your ally in overcoming life's unexpected challenges. If you've suffered an injury, we understand your pain and frustration. With compassion and expertise, Greg Klebanoff provides unwavering support to guide you towards justice and healing. From navigating complex legal processes to fighting for the compensation you deserve, he is dedicated to your well-being. Let Greg be your trusted advocate, ensuring your rights are protected and your voice is heard. Take the first step towards recovery—contact us today for a brighter tomorrow.
greg Klebanoff: Personal injury lawyer in arkansas

Experienced personal injury litigation


I was facing some extremely serious felony charges. Every other lawyer I talked to wanted me to accept a plea bargain with prison time. Greg is the only attorney who thought I should fight it. I hired him and got off completely. Wow! really. I can't say enough good about him.
"I was framed for a class Y felony I did not commit and I hired Greg as my attorney and within a few weeks I was released with no issues pending. I was facing two life sentences for a crime I did not commit he is fair priced and totally on your side if he takes your case."
"Every time I call him, he answers. He can't care less if you call him on the weekend or whenever. He is there to help YOU.
Not only do I have every possible reason to believe that Mr. Klebanoff is an excellent criminal attorney, but he will claw his way to get what he wants for you. In my approximately fourteen months of being his client, and also having worked with him so closely, I know for an absolute fact that should he accept you as a client, your standards and your expectations of lawyers will never be the same again…
As a surgeon, I have always had the highest expectations of any professional I deal with. I am impatient, and I expect nothing but the best from the physicians I work with and the nursing staff. I do not give out compliments like this.…"
"Greg represented me on a Modification of Child Custody case. He seemed to genuinely care about my kids. He was very professional and kept me informed as to the status at all times. I was never left wondering. He is not just a good attorney, he is also a wonderful person with a good heart. I recommend him very highly to all."
Monday – Friday 8:00 am – 5:00 pm
Saturday – Sunday 10:00 am – 2:00 pm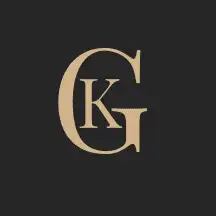 Greg Klebanoff, Attorney and Counselor at law
28 S College Ave Suite 22 Fayetteville AR 72701